Board of Directors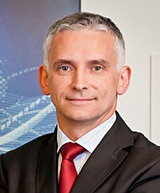 Paweł Nowak
President, Partner to Carrywater Group S.A.
Specialises in programme and project management in telecoms (in such areas as billing or CRM) and in energy companies (managing large-scale IT projects and investments). An expert in building of efficient process-managed IT organisations,
he built his expertise in the course of the 16 years of his work with billing and CRM systems with large system integrators (EDS – presently HP, Schlumberger-Sema – presently Atos Origin, Sygnity), vendors of billing systems (LHS) and direct work with recipients of such solutions (Telekomunikacja Polska, Polska Telefonia Cyfrowa, PTK Centertel).
Mr Piotr Nowak specialises in organising large projects, supplier management and in managing high-ticket contracts (above PLN 100m).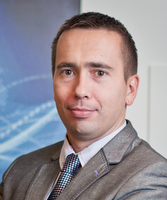 Wojciech Woziwodzki
President of Supervisory Board, Partner to Carrywater Group S.A.
The founder of the Carrywater Group, earlier a project management consulting company, which has become the foundation of the Group.
An experienced project/program manager and manager with a pragmatic approach to business. During the last two decades he has been managing numerous large-scale projects (including ventures above $30m in value) for the leading companies on Polish market. He is an expert in change management and project risk management, and led organizational and IT projects for international commercial chains. He gained experience in mobile apps and big data space building the spin-off venture backed projects.