Partners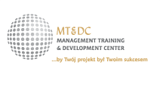 Management Training & Development Center (MT&DC)
Management Training & Development Centre (MT&DC) offers the most comprehensive programme of training and certification in project management available on the Polish market. In cooperation with Carrywater they help establish solid project organisations, implementing in a broad aspect of the culture of management through projects, which allows customers to attain their strategic goals in a more efficient manner and obtain the competitive advantage and at the same time develop solid structures capable of handling the most difficult projects.

PROCESOWCY.PL
PROCESOWCY.PL is Poland's first online community dedicated to the management of a business process. The primary objective of the service is to provide a platform for exchange of knowledge, experiences and opinions of the community related to the management of business processes. Information contained on the site are not dedicated to specific professional groups or economy sectors. Service focuses enthusiasts of (both theorists and practitioners) process management in a single, virtual location.

Keyedin Solutions
KeyedIn Solutions is focused on helping organisations simplify processes, improve performance and drive results. The company's Cloud-based software systems not only offer greater flexibility, but effectively scale as business needs dictate and can be implemented quickly, delivering a measurable ROI months, or even years ahead of on-premise systems.
KeyedIn Projects, the company's project management suite, helps businesses and professional services organisations improve everything from project initiation to execution by managing programmes based on top-line strategy and delivering profitable projects to the bottom line. Keyedin Projects solution And KeyedIn is offered as a true SaaS model, making its solutions affordable for every budget.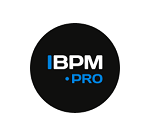 IBPM.PRO
IBPM.PRO specializes in creating business process applications on IBM BPM 8.0+ platform, which is assessed as one of the best BPMS solutions platforms available on the market. IBPM.PRO architects and developers have years of experience in implementing solutions – implemented a system of Lombardy Teamworks (one of the previous versions of the IBM BPM) as early as in 2008. The company has also expertise in integrating FK (MS Dynamics AX) and PPM (CA Clarity) solutions, as well as various data exchange software based on web services.

it.portal.pl
it-portal.pl provides information-related support for the decision-making process that accompanies purchases of IT solutions in its two key aspects: the unlimited growth of information on business software and IT services, as well as the community of individuals operating on the Polish IT market.
Carrywater is a member of: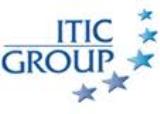 ITIC Group
ITIC Group is an international network of consultants formed in 1997 that focuses in telecommunications and IT sectors. The Group offers consulting and specialist support in the field of IT and communications technologies.